Intersession Class Schedule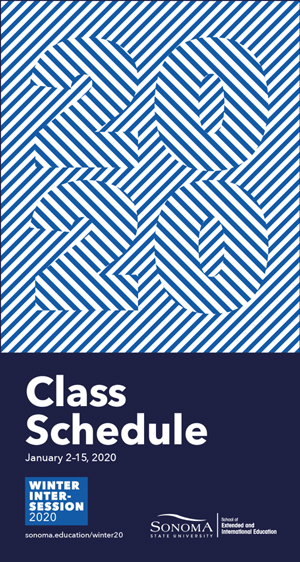 Graduate Sooner!
Many courses offered may be counted toward lower and upper division GE requirements. Winter Intersession courses offer SSU continuing students units in residence, the same as courses taken during the academic terms. Some of the resident courses fulfill General Education (GE) requirements. Look for the GE symbol in the course description.
Open Door
During Winter Intersession SSU opens its door to high school students, all college students, and working professionals. We invite you to come and study on our beautiful campus; no formal admission required. You may register by phone at 707-664-2394, or complete and fax or mail the Registration Form (Note: this form is for non-SSU students only).
The Winter Intersession class schedule will be available on Friday, October 11, 2019.