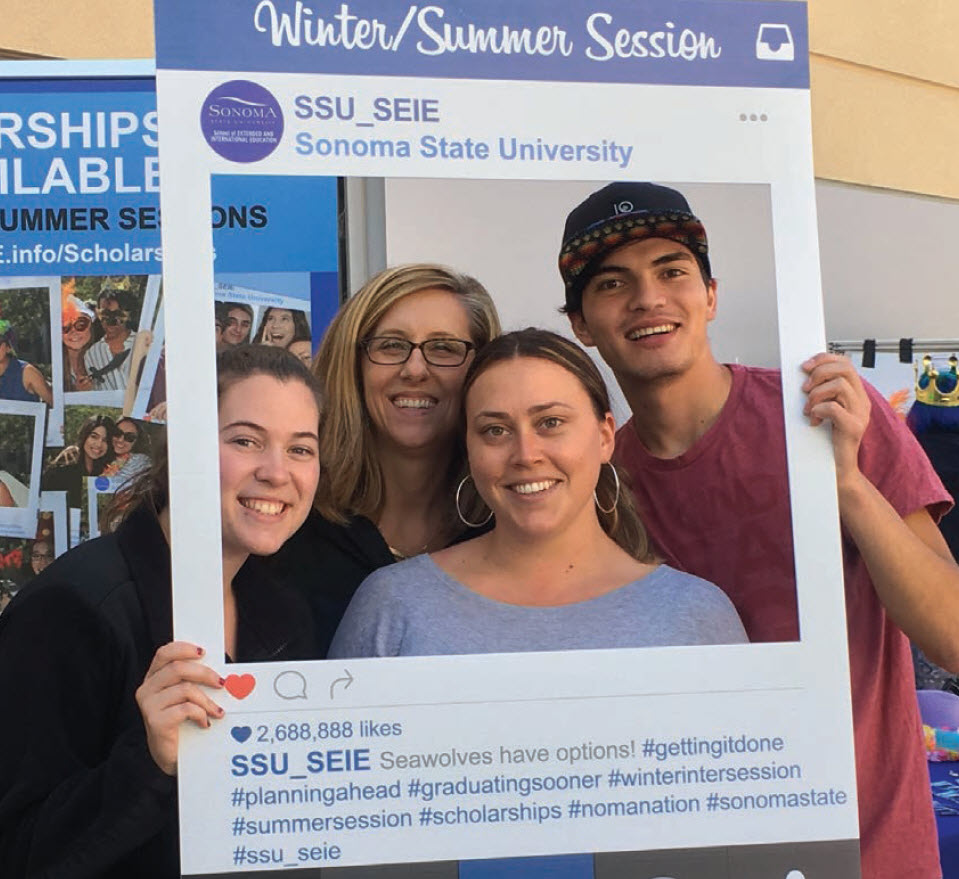 Thank you to SSU faculty for providing support for Summer and Winter Intersession
You've made an impact with SSU students' academic success!
The School of Extended and International Education is committed to helping Sonoma State students achieve their educational goals! We work hard to provide students with
more academic opportunities, to shorten their time to graduation, and to improve the overall graduation rate at SSU.
We're proud to help, but we couldn't do it without the commitment and dedication of the SSU faculty, and SEIE is always looking for new Summer Session and Winter Intersession instructors and classes. If you would like more information on teaching a course or submitting a proposal, please contact Julie Shell at
shellj@sonoma.edu
or (707) 664-2396.
THANK YOU!