Summer Session 2021 late registration begins at 8am, May 17. We hope you will join us for summer!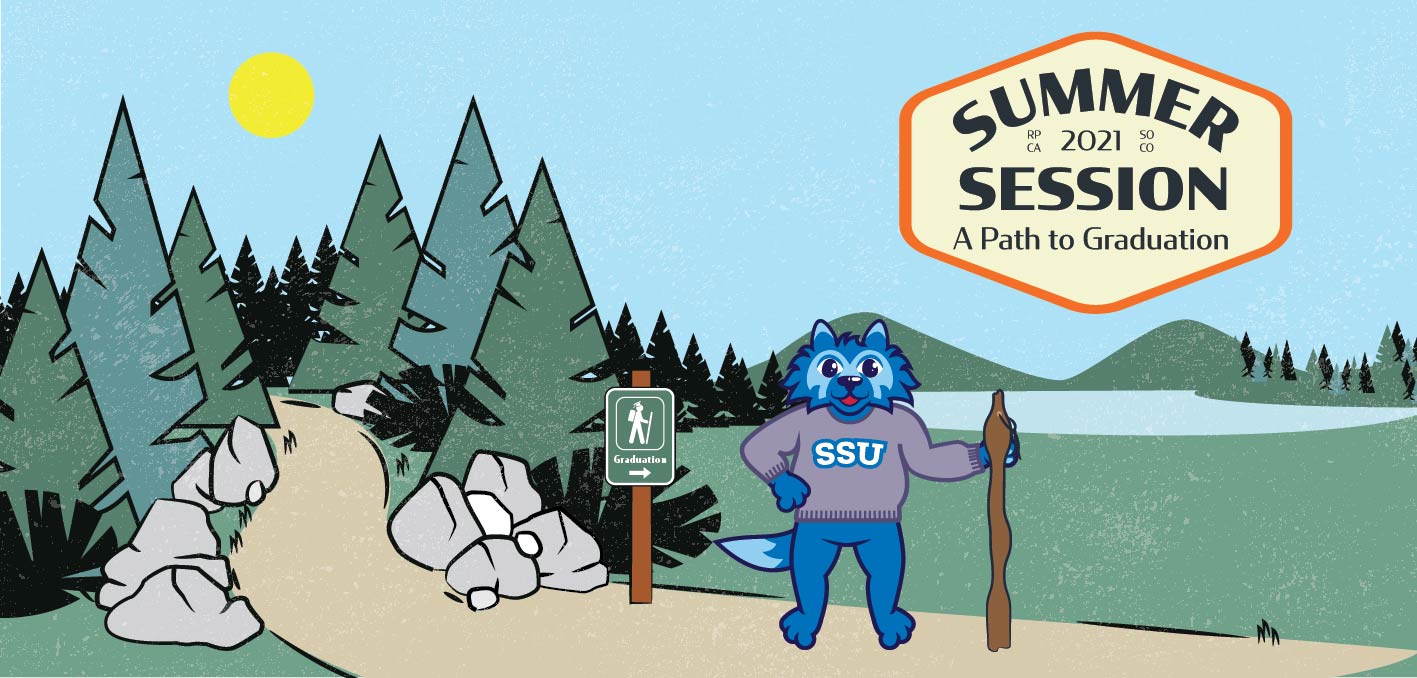 Summer Session 2021 Catalog (Searchable Online Catalog / PDF)
 
Graduate Sooner!
Many courses offered may be counted toward lower and upper division GE requirements. Summer Session courses offer SSU continuing students units in residence, the same as courses taken during the academic terms. Some of the resident courses fulfill General Education (GE) requirements. Look for the GE symbol in the course description.
12-Week Session: May 24 - August 13
4-Week Session 1: May 24 - June 17
4-Week Session 2: June 21 - July 15
4-Week Session 3: July 19 - August 12
Important Dates

 
Session

1

Session

2

Session

3

12-Week Session
 
May 24 - June 17
June 21 - July 15
July 19 - August 12
May 24 - August 13
Online Registration
March 8 - May 7
Online Registration Fees Due
May 9
Late Registration
May 17 - May 25
May 17 - June 23
May 17 - July 20
May 17 - 2nd day of class
Last day to drop (Full refund)
May 23
June 20
July 18
Varies
Last day to drop without "W" (65% refund)
May 25
June 22
July 20
Varies
Last day to drop with "W" (no refund)
June 9
July 6
August 3
Varies